October 2018 | Tiger Rentals ADIPEC 2018
Petrogistix valued partner Tiger Rentals will be participating in the Abu Dhabi International Petroleum Exhibition & Conference (ADIPEC) on November 12-15 2018 and delighted to invite you to visit their booth located at Hall 8 / Booth #8250.

August 2015 | Valve Services job in Shaybah
Petrogistix was awarded a contract to service process valves in Shaybah field during a scheduled plant T&I. The  valves in scope were treated with specialized products and lubricants from South Coast products.  The project was completed ahead of schedule with full satisfaction by the client.
July 2015 | Establishment of Petrogistix Transportation Subsidiary
In the effort of Petrogistix to satisfy the market and clients demand, a new subsidiary had been established to operate in this market segment with high level of compliance and HSE standards. Petrogistix Transportation provides a highly trained drivers and operators, vehicles equipped with new technology and sophisticated safety devices, and strict compliance with global health, safety, and environment standard.
June 2015 | Completion of Wasit Nitrogen Project
Petrogistix had successfully completed pumping a total quantity of 20,000,000 SCF of Nitrogen into the various pipelines and facilities as part of the commissioning activities.
December 2014 | Off-shore Valve and Wellhead Services Job
Petrogistix was awarded a contract to service and treat valves on two off shore platforms during the scheduled T&I. Two service crews were mobilized to meet tight shut down window. The work was successfully completed within the scheduled timeframe.
August 2014 | PETORGISTIX™ ON FLEX TV
Petrogistix™ was featured in the latest episode of Flex TV, a Felxpipe Systems periodical production. A glimpse of the video can be found below:

July 2014 | IFTAR GATHERING


Petrogistix™ staff had an Iftar gathering at the operational facility (PGX main yard) at Old Abqaiq Road. More than 40 members attended the event. The event aimed to strengthen the bonds between employees.
June 2014 | CONCLUSION OF US TRAINING FOR SAUDI PROFESSIONAL HOSTED BY FLOGISTIX
Four Petrogistix™ Saudi professionals have made it back from a 4 month long US based training program that was concluded in June 2014. The accelerated training program was tailored to prepare the team to operate and maintain the wellhead gas compressors packaged by Petrogistix's partners, Flogistix. The program included specialized courses on Caterpillar engines, Arial compressors and Variable Frequency Drives. It also covered hands-on experience in the packaging process of the units at Flogistix facilities, control panels, troubleshooting, preventive maintenance and general field work.
The first of such units is expected to reach Saudi Arabia in the Q4 of 2014 and will be used for mobile applications during well flowback jobs to eliminate gas flaring. Another unit will follow to be permanently installed on a gas well to boost wellhead pressure and improve production.
May 2014 | OILFIELD LOGISTICAL SUPPORT SERVICE AGREEMENT
Petrogistix™ has signed a substantial services agreement with Schlumberger S.A. to provide logistical support in mobilizing Schlumberger equipment within Saudi Arabia. Under this agreement, Petrogistix™ will be supporting Schlumberger's oilfield activities with focus on efficiency, HSE, and optimization.
April 2014 | ACID MIXING SERVICE AGREEMENT
Petrogistix™ has signed a strategic Acid Mixing Service agreement with Schlumberger S.A. The agreement covers full acid mixing services at well sites, including the hauling of raw acid, providing and maintaining Frac tanks, mixing of acid and chemicals as well as operation and maintenance of all associated equipment. This service by Petrogistix™ is expected to optimize acid mixing efficiency, improve HSE and localize supporting services to the Upstream sector in Saudi Arabia.
January 30, 2014 | PETROGISTIX DESERT RETREAT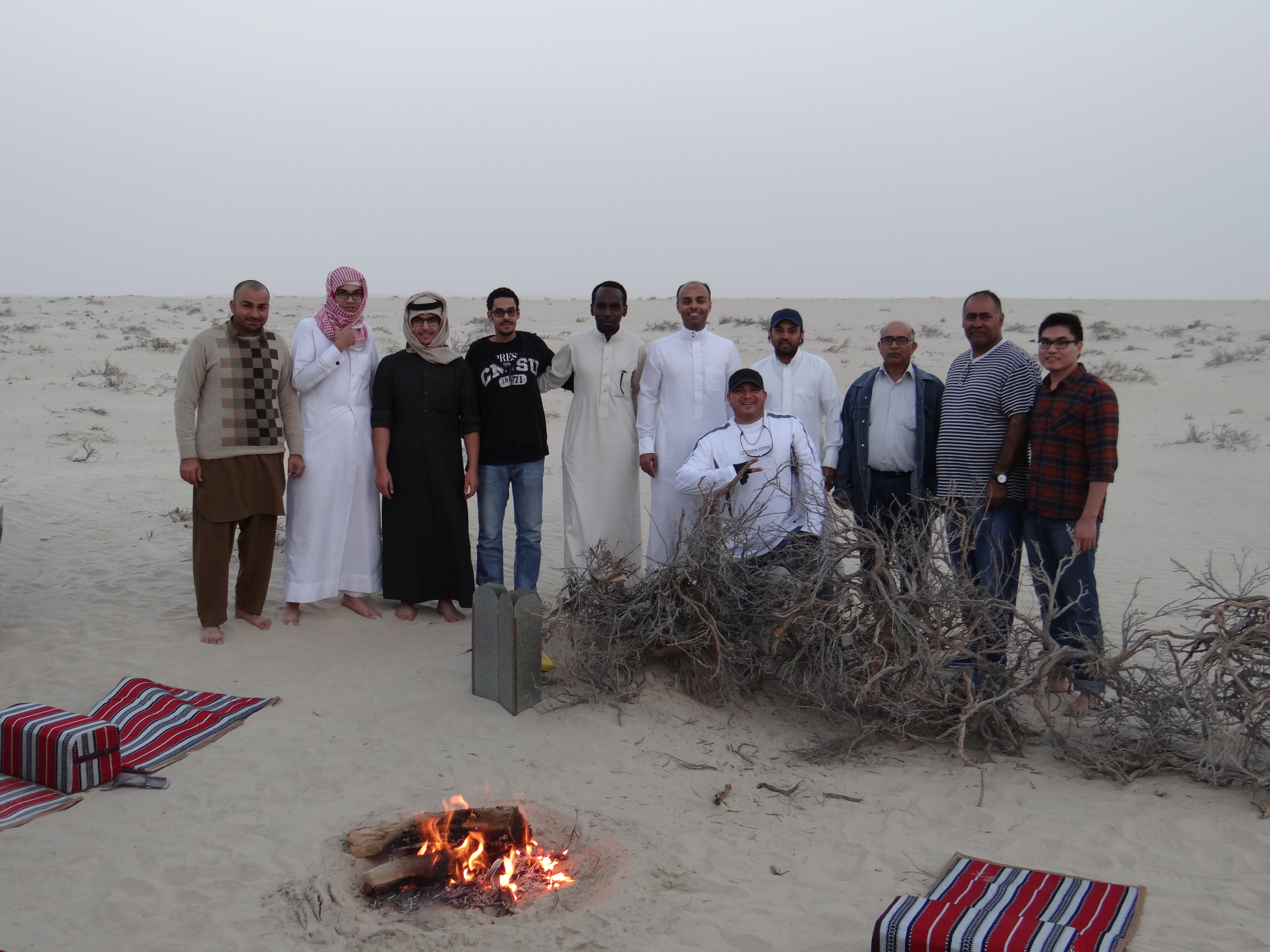 Petrogistix™  Team camped in a desert outing in celebration of the completion of the Flexpipe training sessions and in preparation to the scheduled field jobs for the pipes.
January 30, 2014 | FLEXPIPE RTP INSTALLATION AND MAINTENANCE TRAINING

Petrogistix's RTP Saudi Crew has completed Flexpipe RTP installation and maintenance training program conducted by Flexpipe Systems.  The crew will start their first field installations shortly under the supervision of Flexpipe Systems before becoming fully certified to conduct Flexpipe RTP installations by themselves.
December 12, 2013 | FLEXPIPE EQUIPMENT ARRIVAL" 
The first shipment of Reinforced Thermoplastic Pipe (RTP) manufactured by Flexpipe Systems has arrived to Saudi Arabia. The pipes will be utilized for both permanent flowline installations and temporary flow back applications for Saudi Aramco's Zero Discharge initiative.
September 11, 2013 | FLEXPIPE SYSTEMS VISIT TO SAUDI ARABIA
A team from Flexpipe Systems, the RTP spoolable pipes partner of Petrogistix, has concluded a three-day visit to Saudi Arabia on September 11, 2013. During the visit, the team has participated in the 2013 Nonmetallic Technical Exchange Forum and Exhibition held in Al Hasa Intercontinental hotel. The event was organized by Saudi Aramco and the program included technical presentation as well as an exhibition.
September 10, 2013 | INAGURATION OF PETROGISTIX™ NEW OFFICE
September 10, 2013 marked the official inauguration of Petrogistix new administration office. The event was attended by all members of the board of directors and was kicked off with remarks by President of Petrogistix, followed by remarks by Mr. Tariq Al-Tamimi, Chairman of the Board of Directors.
September 8, 2013 | COMPLETION OF OPERATORS SAFETY TRAINING
All Petrogistix™ personnel who are involved in field operation activities have completed the required training to handle H2S related emergencies. Safety is of paramount importance to Petrogistix and all staff will continue receiving the required training and certification to meet the highest HSE standards.